Ronald Westbrook, Alzheimer's Sufferer, Fatally Shot Knocking On The Wrong Door
By RAY HENRY 12/07/13 07:55 PM ET EST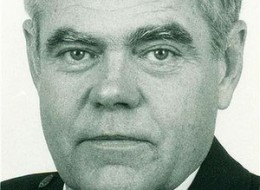 CHICKAMAUGA, Ga. (AP) — The last walk that Ronald Westbrook took began as early as 1 a.m. when he slipped unnoticed from his North Georgia home with his two dogs.
It ended three hours later when Westbrook, a 72-year-old who suffered from Alzheimer's disease, knocked in the dark on a stranger's door last month. Police said a man inside that home, 34-year-old Joe Hendrix, got a .40-caliber handgun, went outside to investigate and shot Westbrook in a horrible mistake.
The unlikely collision between two strangers — one deeply confused, another perceiving a threat — illustrates both the difficulties that caregivers face in keeping loved ones with Alzheimer's safe and the consequences of miscalculation in a state that celebrates its gun culture.
Westbrook's widow struggles to comprehend how she lost her husband of 51 years and discussed what happened in an interview in her house this week, sitting on her couch beside her Bible.
"I can't imagine him feeling threatened by my husband, that's what surprises me," said Deanne Westbrook, 70. "Because Ron wasn't like that. He probably, I think he was so cold. He was looking for help when he was ringing that doorbell at their place. I think he just wanted somebody to help him."
Hendrix declined to comment because of the ongoing investigation. His attorney, Lee Davis, described his client as distraught. The local district attorney has not yet decided whether to press criminal charges against Hendrix for what happened on Nov. 27.