Billionaire Feels 'Guilty' About 'Having Gotten Rich At The Expense' Of All Of Us
The Huffington Post  |  By Mark Gongloff Posted: 10/31/2013 2:11 pm EDT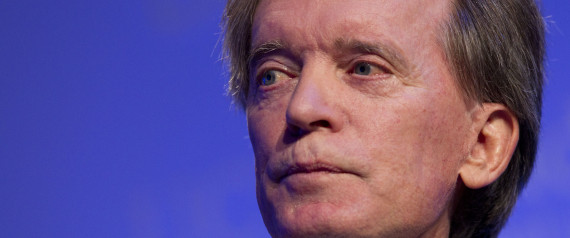 It's a Halloween miracle: A member of the 1 percent is fighting for the rest of us, and probably spooking the hell out of his own kind.
Wealthy people need to stop whining about the taxes they pay, realize their success is mostly dumb luck and pay even higher taxes to help the less fortunate, Bill Gross, the billionaire founder and chief investment officer of Pacific Investment Management Co.,wrote to his wealthy investors on Thursday.
"Having gotten rich at the expense of labor, the guilt sets in and I begin to feel sorry for the less well-off," Gross writes in his latest monthly missive, entitled "Scrooge McDucks," posted on the website of PIMCO, the world's biggest bond fund. His letters are usually colorful and sometimes self-critical. But this one is notable for its direct mockery of his own wealthy peers and clients:
Admit that you, and I and others in the magnificent '1%' grew up in a gilded age of credit, where those who borrowed money or charged fees on expanding financial assets had a much better chance of making it to the big tent than those who used their hands for a living.
But Gross is not just assuaging his personal guilt by penning a cri de wallet: He suggests the soaring income inequality of the past few decades is a serious problem for the entire U.S. economy: