Religious People More Likely To Feel They're Addicted To Porn, New Study Shows
LiveScience  | by  Megan Gannon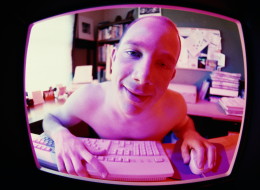 Feel like you're addicted to porn? Your religion could have something to do with your answer.
Compared with their less spiritual peers, people who identified as very religious were more likely to have a perceived Internet pornography addiction, no matter how much porn they actually consumed, according to a new study.
"We were surprised that the amount of viewing did not impact the perception of addiction, but strong moral beliefs did," the study's lead author Joshua Grubbs, a doctoral student in psychology at Case Western Reserve University, said in a statement. [Sex Quiz: Myths, Taboos & Bizarre Facts]
Is porn addiction real?
The rise of pornography on the Internet has been followed by hot debates about what all this widely available explicit material is doing to the hordes people who look at it. Is it encouraging hostility toward women or can it empower them? Does it provide a healthy outlet or is it creating addicts?
Some researchers have proposed that compulsive viewing of Internet pornography could be a subcategory of sex addiction, sometimes called hypersexual disorder. But psychologists have not been able to agree on whether sex addiction (let alone porn addiction) fits the same addiction model that is used to describe people with substance abuse problems, for example. Sex addiction was not recognized in the latest version of the American Psychiatric Association's mental health handbook, the DSM-5, and there is no official diagnosis.
Regardless of whether porn addiction is "real," Grubbs and his co-authors note that perceived addiction has been linked to several real elements of psychological distress, such as depression, compulsive behavior and anxiety.